Architecture
Buildings with historical value
Wilhelm Ostwald's country estate was first placed on the central register of listed monuments in East Germany back in 1975. Nowadays, it is included in the index of listed buildings in the major district town of Grimma.
In accordance with legislation governing the protection of listed buildings in Saxony, this cultural monument comprising "the residential house of Wilhelm Ostwald …, the villa of Walter Ostwald …, the summerhouse of Wolfgang Ostwald …, the caretaker's house … and the burial place of Wilhelm and Helene Ostwald in the quarry, as well as the extensive villa garden (also a protected site), along with other properties, namely an outbuilding with a laboratory … and two other outbuildings, plaster-walled buildings (partly half-timbered), the villa garden with herbaceous gardens, solitary trees, the woodland park, tomb, ponds and orchard" is deemed to be of outstanding importance for the history of science, horticulture and architecture, and is also of high public educational value.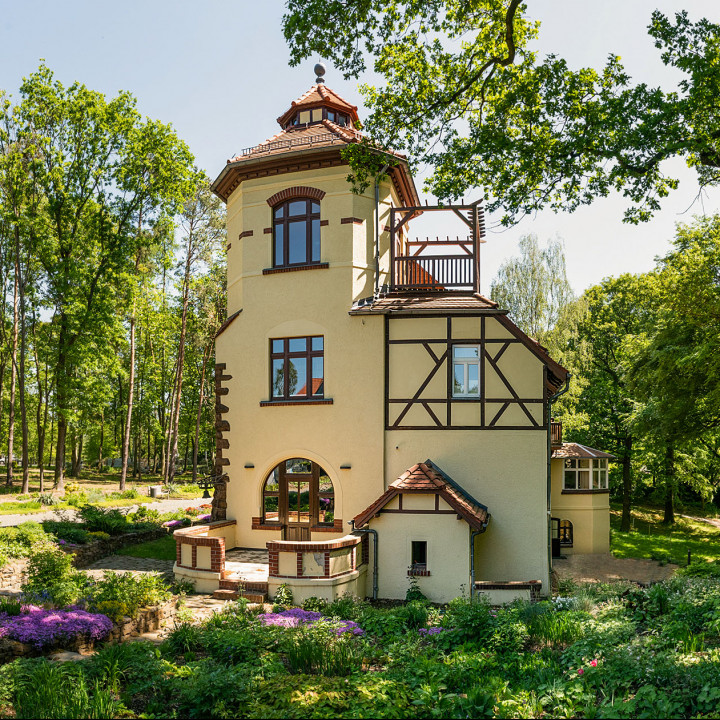 Haus Energie
In 1901, Wilhelm Ostwald bought Haus Energie as a summer resort. While he was in the USA in 1905/06, he had the house refurbished with a view to making Grossbothen his permanent place of residence. Today, the house contains the museum and the library, the laboratory, the repository, and the Energie-Reich café.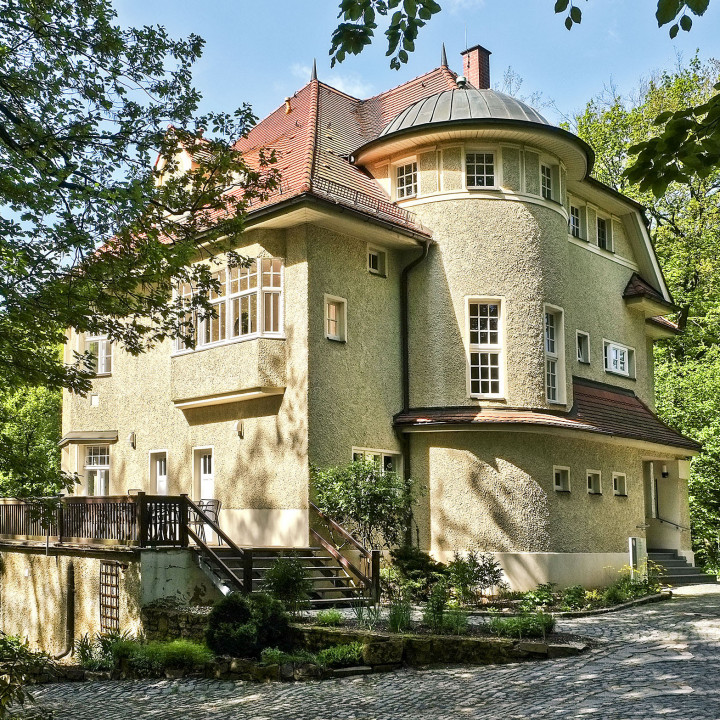 Haus Glückauf
This villa was originally built in 1914 for Ostwald's middle son Walter and his family. In 1923, Ostwald's youngest son Carl Otto moved into the house. Since then it has borne the name Glückauf, the traditional miners' greeting. These days, the house is mainly used for seminars and lectures. It also serves as a guest house for conferences and colloquia with three single and six double rooms.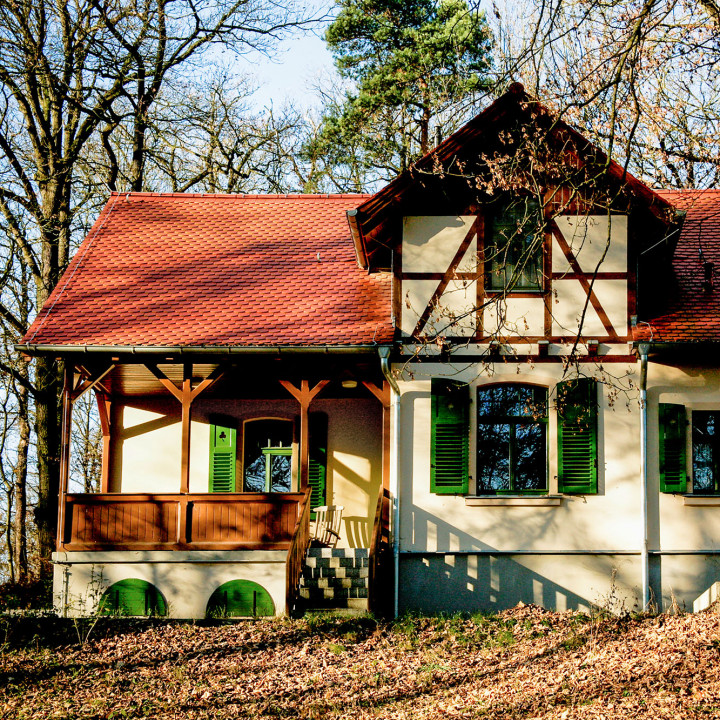 Waldhaus
Waldhaus (Forest House) stands on a small clearing about 200 metres from Haus Werk and Haus Glückauf. It was built in 1912 for Ostwald's eldest son Wolfgang. Today, it is used as a guest house for conferences and colloquia. It has one single and one double room, a small kitchen, and a cosy living room with space for an additional bed if necessary.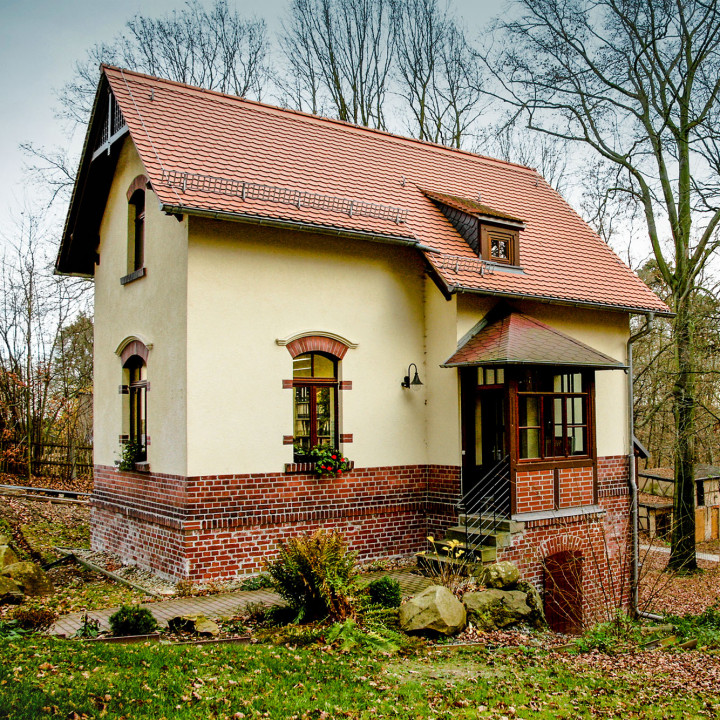 Hausmannshaus
In 1905/06, Wilhelm Ostwald had Hausmannshaus built. For many years it was inhabited by the family caretaker. Hausmannshaus is now the administrative centre of Wilhelm Ostwald Park.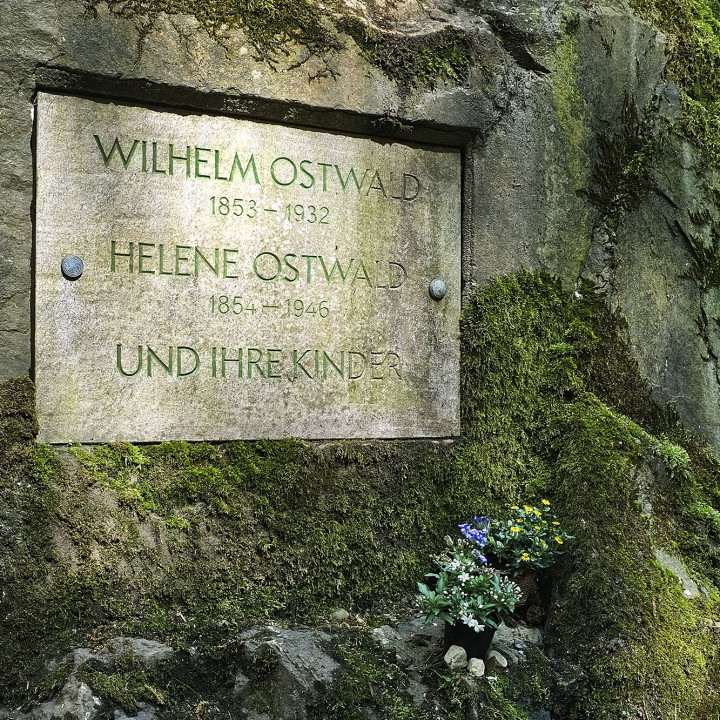 Tomb in the quarry
The tomb of Wilhelm Ostwald, his wife Helene and their children is located in the park quarry. It's an idyllic place for a rest during a long walk. Moreover, the quarry's good acoustics make it ideal as a venue for unique open-air concerts in summer.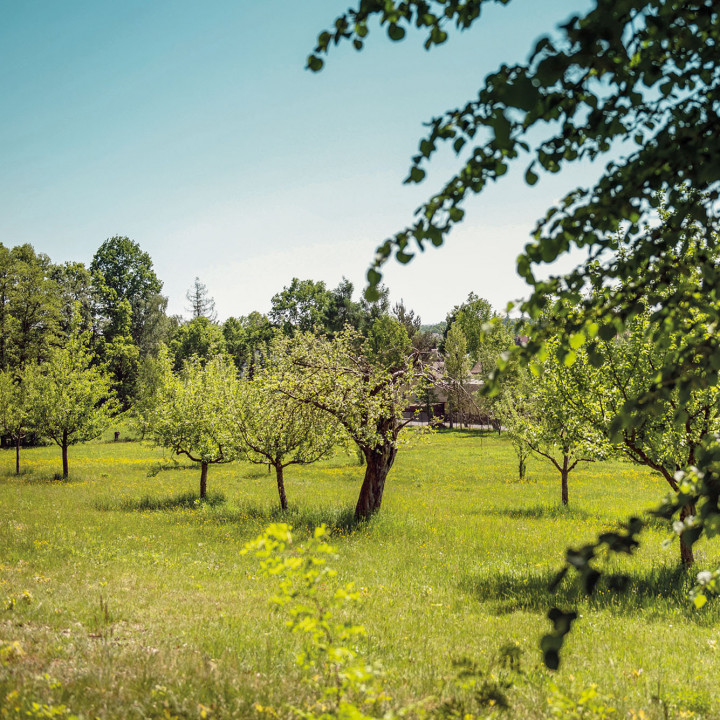 Orchard
The orchard in Wilhelm Ostwald Park is over 100 years old and contains more than 40 apple and pear trees of various varieties. Despite its impressive age, the orchard produces a good yield year after year which we use, for example, to make our own apple juice.