Nature studies
For visitors of all ages
Our activities (guided tours, exploration and workshops) are tailored to each age group. We offer plenty of scope combined with a safe environment in which you and your group can experience nature up close and enjoy some exercise into the bargain! Experiment with challenges and boundaries to increase participants' responsibility for themselves and their class. Groups with special challenges are especially welcome.
Guided nature tours and a wide range of hands-on workshops offer ideal conditions for a special outdoor experience.
Our nature-based activities are designed to inspire children, school parties and families, and raise their awareness of environmental protection and nature conservation. Outdoor education at Wilhelm Ostwald Park focuses on discovery, research and the observation of plants and animals and their ecological communities.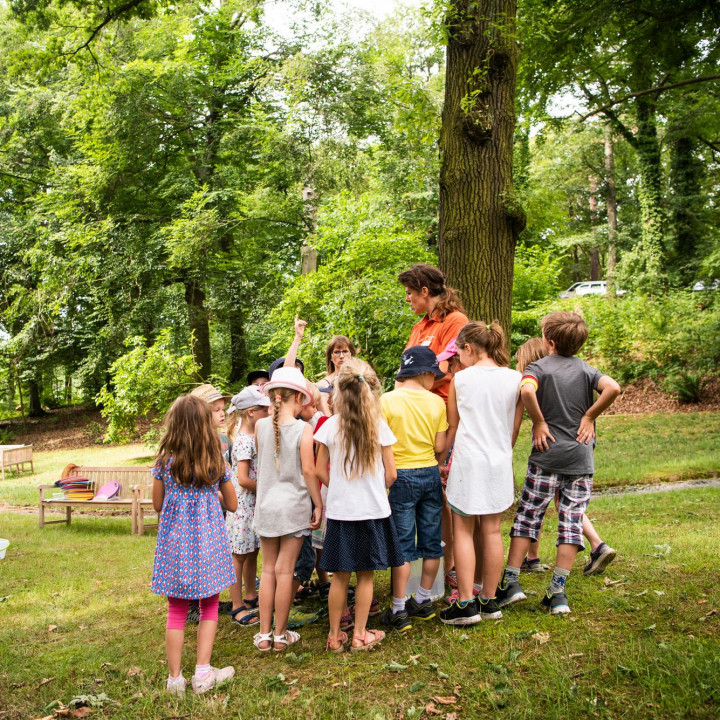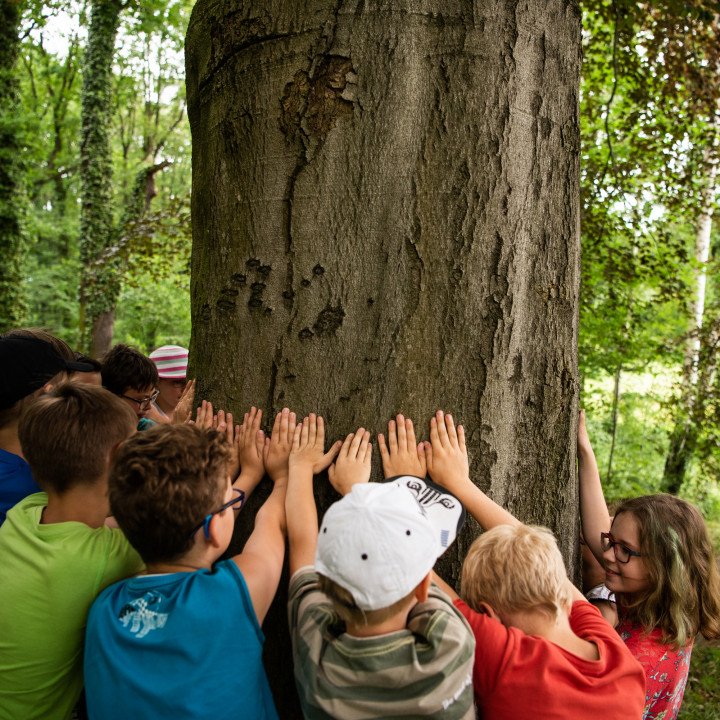 Workshops
The life cycle
Experiencing energy flows
The super-volcano beneath our feet
Together we are strong – Team-building in the countryside
Learning in the great outdoors
Guided tours
Spring and new energy
Golden summer
Autumn for all the senses
On the trail of winter
Family-park-guided tour: "From colourful life on energy – A journey of senses into the times of the Ostwald family"
Target group: Kindergartens, preschool groups, school parties from all types of schools, families, groups of senior citizens, staff outings, organizations, etc.
Meeting place: Outside the museum, Haus Energie
Duration: About 1 hour (longer on request)
Fees: From 20 € per group (+ 1.50 € material costs per child for workshops and experiments)
Group size: Up to 15 children + 1 accompanying adult (school parties will be divided)
Dates and times: By appointment (10am–5pm weekdays except Thursdays)
More information and registration:
Tel: +49 034 384 – 7349 152
museum@wilhelm-ostwald-park.de
Holiday programmes
During the school holidays, especially in summer, we offer interesting leisure activities for schoolchildren aged between 7 and 13. Information about upcoming events is posted here in good time.
During the holidays, rally arches for the museum and the park are offered for children between 7 and 13 years old. Please ask at the museum ticket office!