Our Guided tours
On the trail of science, history and nature
We offer interesting guided tours of the museum and the park to individuals and groups of all ages by prior appointment.
Due to the current situation the guided tours are offered in a modified form starting with an introduction at a reasonable distance for the participants. Afterwards, the permanent exhibition can be explored individually. Currently groups of max. 10 people are allowed.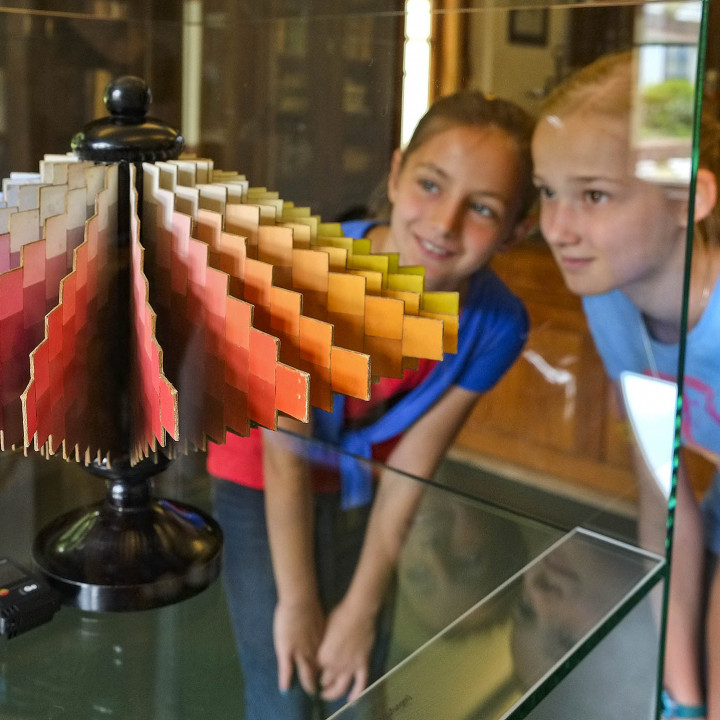 Museum
The guided tours of the museum's permanent exhibition in Haus Energie are based on the main areas of the collection. Our members of staff will be delighted to provide you with a lively, informative insight into the life and work of universal scholar Wilhelm Ostwald and his family.
On request, we can also focus on particular themes during guided tours such as chemistry or colour theory. You will also have a chance to visit the archives and the repository, which contain plenty of other original exhibits from the world of science.
In our educational activities we also offer preschool groups and school parties suitable guided tours of the museum apart from a range of exciting experiments.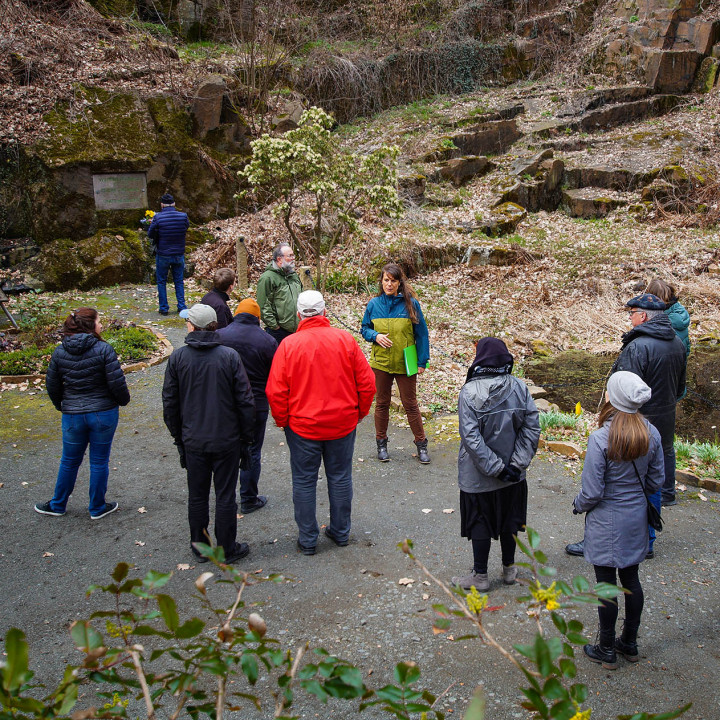 Park
During our guided tours of the park 7 hectares in size, we delve into the history of the Energie country estate with its five buildings. You will also discover the quarry with the tomb of the Ostwald family, the historical stables, as well as the wind turbine and the donkey mill, which symbolize Ostwald's system of self-sufficiency.
Moreover, we offer seasonal guided tours through the park, during which we introduce you to the local flora and fauna. As well as the tours contained in the programme of public events, individual tours can also be booked for groups.
As part of our nature studies programme, we adapt our guided tours through the park to suit preschool groups and school parties.